News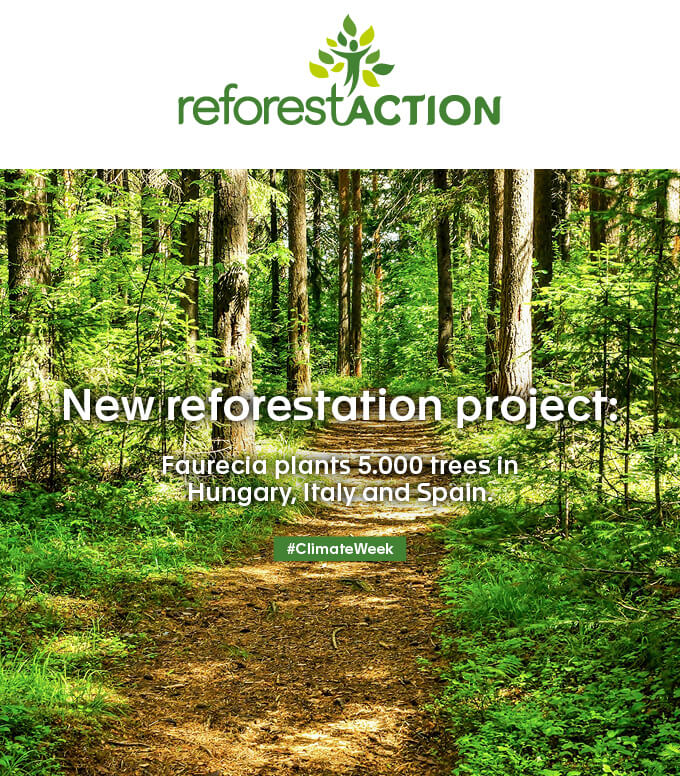 FAURECIA PLANTS FURTHER 5000 TREES IN HUNGARY, ITALY AND SPAIN
30/05/2022
Faurecia Service and Faurecia Europe Division announce three new projects with ReforestAction.
Our collaboration with ReforestAction, launched in June 2021, now extends to Hungary, Italy and Spain, where 5000 trees will be planted this year with a total of 10.000 trees by now.
Why did we choose Hungary, Italy and Spain?
We want to support all countries in Europe where our Clean Mobility Business Group has production sites. With these three new projects we now cover: France, Portugal, Hungary, Italy and Spain.
Where are the projects located in those three countries?
Hungary:
The plantation is located on an 8.29-hectare plot in the northern part of Hungary, in the municipality of Dömös.
In Dömös, snow and ice have dramatically damaged the stand, now covered with large gaps and uprooted trees. 12.433 trees of various species will be planted, of which 2.500 supported by Faurecia.
An additional 1,000 seedlings are also introduced into the gaps created by natural hazards, in order to enrich them and encourage their natural regeneration. In parallel, this regular stand is transformed into an irregular stand, a management method that will help maintain the forest cover over time. In response to climate change, oaks are mainly planted, along with other hardwood species.
Spain:
Located in the north of Spain, the project is rooted in the Asturias region, an area characterised by a very low population density. This was caused by a fire that devastated the forest, particularly the Pinus radiata species, in 2017.
The initiative is part of an area of 450 ha to be restored, of which 300 are underway. Carried out on a very steep slope (70%) with a high risk of soil erosion, the approach involves a preventive approach, high-tech digging, improved seeding and monitoring by drone and satellite. Restored, the stand will provide all the environmental, economic and tourism benefits of the forest. In addition, it is already enhancing the economic value of the region as it is being implemented by planters in a situation of professional reintegration and is creating employment.
As a municipality known as a stopover on the famous Camino de Santiago, the project will also bring benefits to local tourism. Finally, the trees will reduce soil erosion, promote the development of biodiversity and contribute to the fight against climate change by storing carbon.
Italy:
Located in one of the most beautiful regions of Italy (Tuscany), the Pomino Forest borders the Casentinesi National Forest Park. Following the Second World War, this forest was totally planted in douglas pine, significantly reducing the biodiversity of the site. Give back to this forest all its diversity !
More information:
www.reforestaction.com/faurecia-service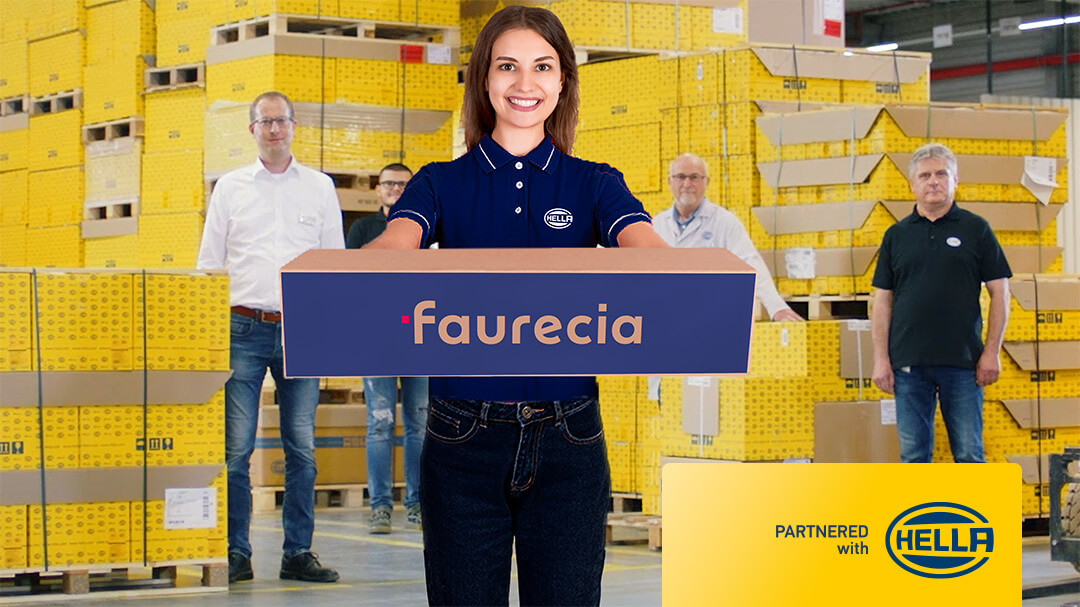 HELLA and Faurecia cooperate in the independent aftermarket business
10/02/2022
HELLA and Faurecia are joining forces and will be operating jointly in the aftermarket in the future. This means that Faurecia products will soon also be available through the HELLA aftermarket organization. By bundling activities, customers benefit not only from a comprehensive range of services, but above all from a significantly expanded product spectrum. While HELLA stands in particular for a high level of original equipment expertise in the areas of lighting and electronics, Faurecia distinguishes itself by a high level of competence in the area of exhaust systems, among other things. One in four cars worldwide is equipped with an exhaust system from Faurecia. The joint aftermarket activities will initially start in this area with Easy2Fit® exhaust kits. In the future, the range of services will be expanded step by step.
After the successful takeover of HELLA by Faurecia on 31 January 2022, both companies will use the umbrella brand FORVIA in the future and form the seventh largest automotive supplier worldwide. Under this common umbrella, both companies will continue to operate as independent, listed entities and will retain their legal names as Faurecia SE and HELLA GmbH & Co. KGaA. The product brands HELLA, HELLA Gutmann, HELLA PAGID and HELLA VALUEFIT will also remain in the independent aftermarket.
More info: www.faurecia.com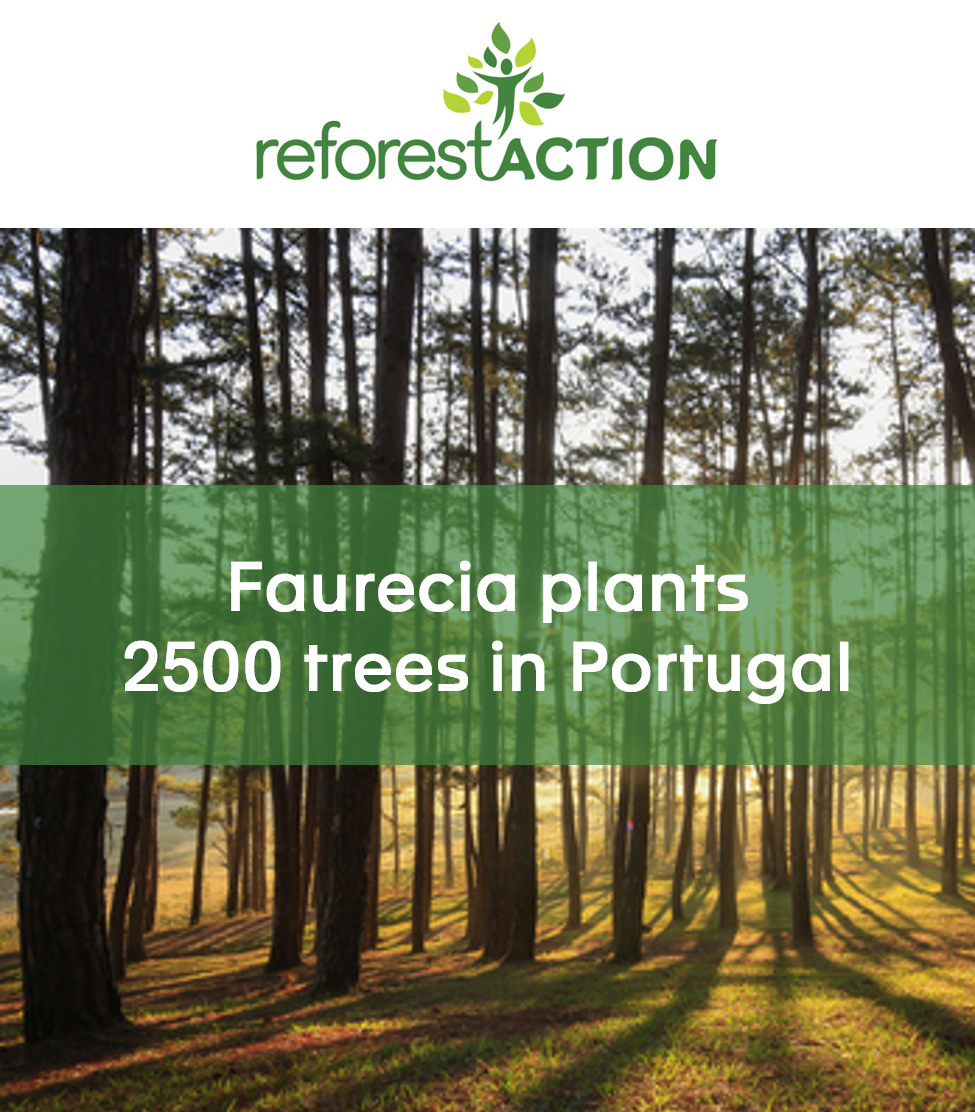 Faurecia plants 2500 trees in Portugal
20/09/2021
Faurecia Service announces a new reforestation project with ReforestAction
Launched in June 2021, our collaboration with ReforestAction now extends to Portugal with the planting of 2500 trees. For years, summer fires have ravaged the forests of this country. To mitigate the dramatic consequences, Reforest'Action contributes to the reforestation of ravaged areas.
Why did you choose Portugal?
Portugal is a country where the Faurecia Group employs a large number of people at several production sites. This beautiful country is frequently affected by major fires, so it seemed natural to us to support a reforestation project there.
Where is our project located?
We decided to support a project in the south of Porto by planting 2500 trees there.
This project takes root in the dune forests of Tocha and Pataias, south of Porto. Extensive forests of maritime pines were established there at the beginning of the 20th century. These forests limit the advance of the dunes, under the combined effect of wind, tides and sea currents. Unfortunately, they were affected in 2017 by a violent fire. Today, it is urgent to restore them.
To  know more: www.reforestaction.com/faurecia-service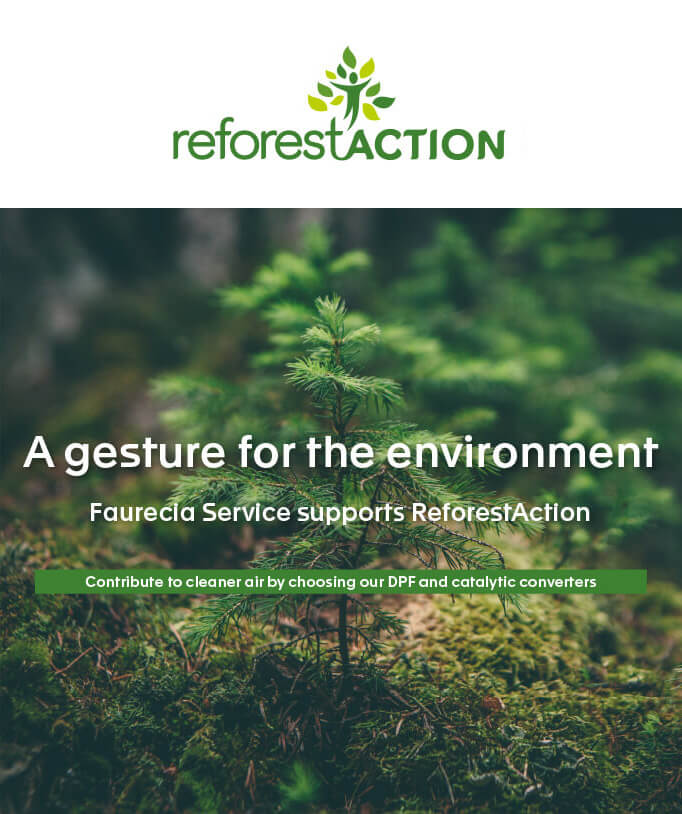 A gesture for nature
21/06/2021
Faurecia Service supports ReforestAction
The pursuit of innovation for cleaner mobility and a cleaner environment has always been one of our core concerns. Faurecia Service products can significantly reduce pollutant emissions from vehicles with internal combustion engines, as well as the noise pollution associated with their exhaust fumes.
With this in mind, and to further our commitment to nature, we have decided to support ReforestAction. Faurecia Service is committed to plant 2500 trees in the south of France (Languedoc).
By choosing particulate filters and catalytic converters from Faurecia Service, you are supporting our initiative and contributing to the reforestation of forests.
To learn more about ReforestAction:
www.reforestaction.com/faurecia-service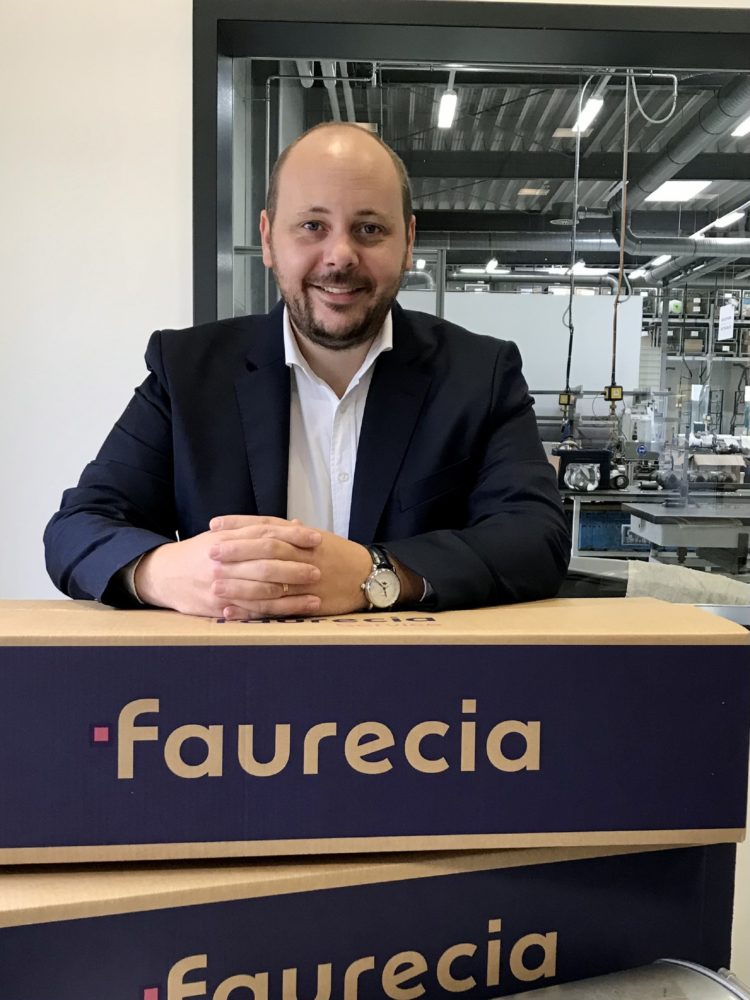 Teddy Roussel becomes Director Aftermarket Europe Division
27/10/2020
Faurecia, a world leader in automotive technology, appoints Teddy Roussel as Director Europe for "Original Equipment Services" (OES) and Faurecia Service (IAM) at Faurecia Clean Mobility. Its mission will be to support the development of Faurecia Clean Mobility's IAM business in Europe.
Teddy Roussel has a master's degree in Management and Purchasing from the Business School IAE of the University Savoy in France. He started his career at Faurecia in 2009 in the purchasing department. Before taking on his new functions, Teddy Roussel has occupied the position as Senior Manager OES for Faurecia Clean Mobility Europe since 2017. Teddy Roussel replaces Jean-Daniel Jeunehomme, who has taken on new responsibilities within Faurecia Clean Mobility.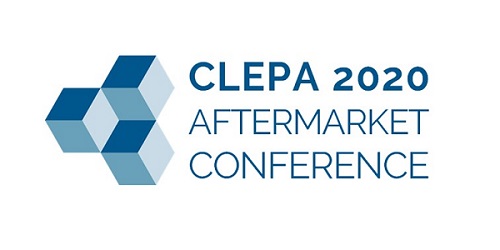 Faurecia Service is Platinum Sponsor of the CLEPA Aftermarket Conference
28/04/2020
Due to the current situation the CLEPA Aftermarket Conference 2020 has been postponed and now takes place on the 3rd and 4th March 2021 in Brussels.
Faurecia Service is Platinum Sponsor of this leading European aftermarket conference.
CLEPA is an association which represents more than 3000 automotive companies and their products. It combines important automotive suppliers with national trade associations and European sector associations.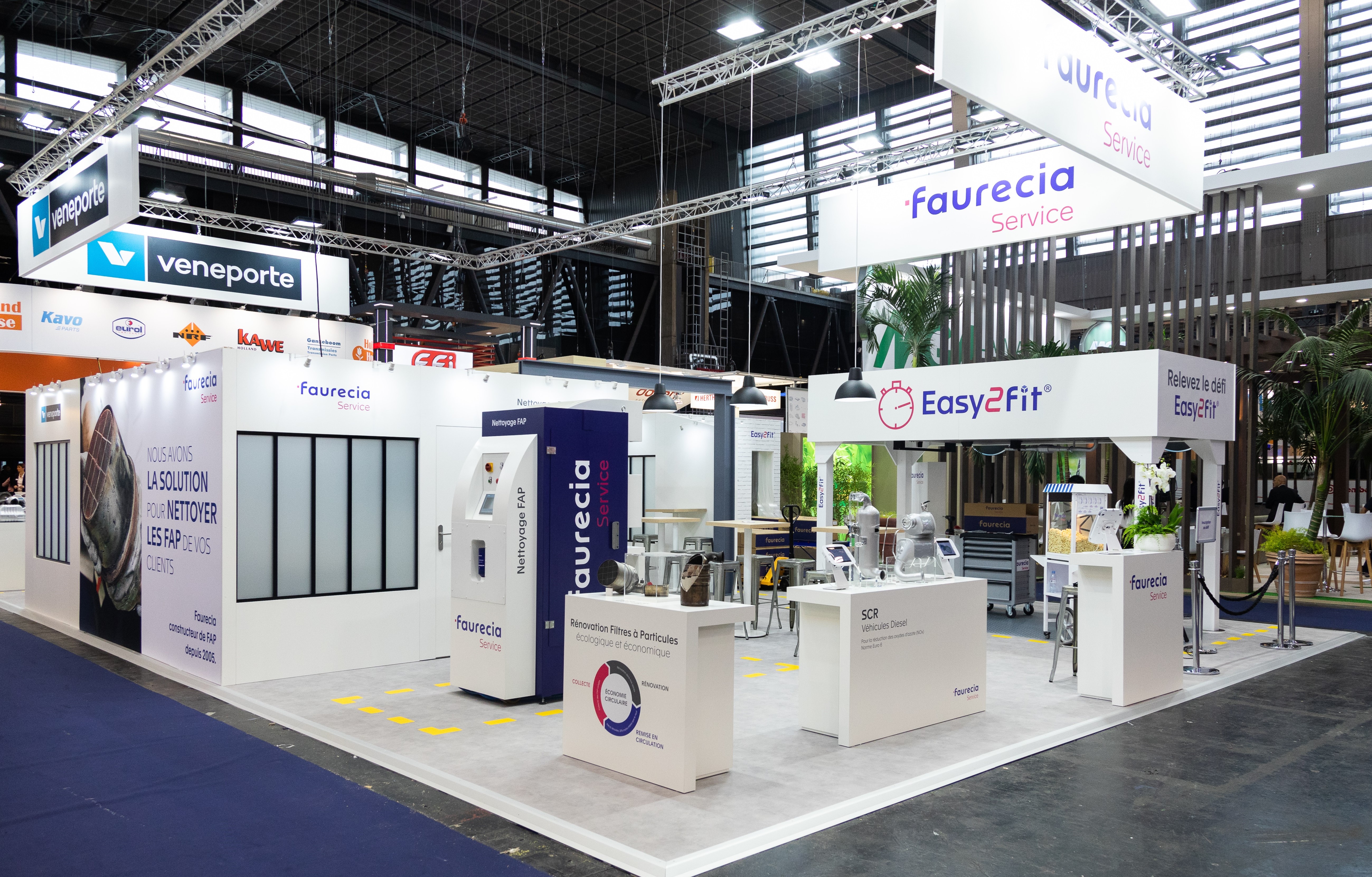 FilterCleanBox and Easy2Fit SCR Systems at EQUIPAUTO in Paris
30/10/2019
One of the largest automotive aftermarket trade shows, EquipAuto, took place in Paris mid-October 2019. Faurecia Service launched there the FilterCleanBox, the cleaning solution to extend Diesel Particulate Filter's lifetime, as well as our Easy2Fit exhaust kits facilitating installation, transportation and storage. The easy installation was demonstrated by a competition at the booth! Last but not least, Faurecia launched the first SCR Systems for the independent aftermarket!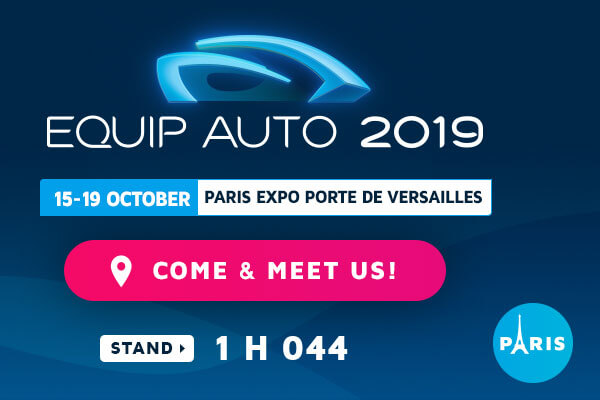 Faurecia Service offers SCR systems for the aftermarket (IAM)
17/10/2019
At the EquipAuto show 2019, Faurecia Service has just presented a world exclusive range of 6 SCR systems for the aftermarket. Marketed under the Easy2Fit® range, these SCR systems represent a new opportunity for independent repairers, with a market previously reserved for manufacturers' networks.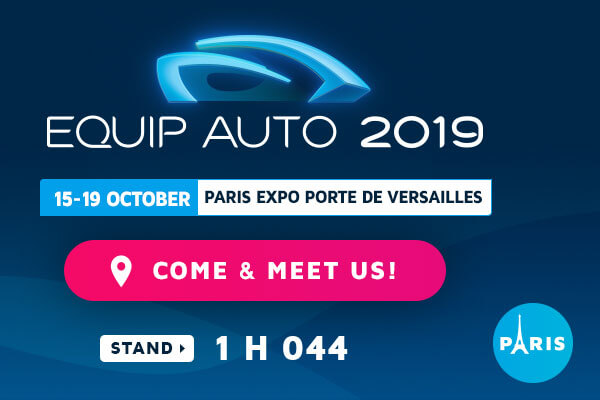 Equip'Auto 2019 – Paris
27/06/2019
Faurecia Service will be at Equip'Auto in Paris, Porte de Versailles, October 15-19, 2019. We will be happy to meet you in Hall 1, booth 1H044 to show you our latest innovations in exhaust.
Easy2Fit in TecDoc
15/06/2019
We are delighted to announce that our Easy2Fit exhaust parts can now be found in the TecDoc catalogue. TecDoc is one of the leading spare parts catalogues worldwide. Faurecia Service works on a daily basis on the quality of its data to help professionals find the right Easy2Fit parts for their need.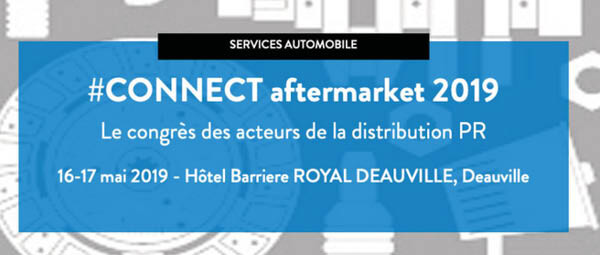 Faurecia Service at #CONNECT – Deauville, France
13/05/2019
Faurecia Service will attend the #CONNECT Conference in Deauville on May 16-17, 2019 in Deauville to present the FilterCleanBox to the audience.