Easy2Fit: our all-in-one exhaust kits
Time for new solutions
Difficult to transport, problematic to store and tough to install: exhaust systems present all kinds of logistical challenges in the spare parts industry. The Easy2Fit product line was developed by Faurecia Service to reduce the risk of damage to goods and minimise transport costs. Thanks to this innovative system, exhaust parts (catalysts, pipe, diesel particulate filters etc.), including installation accessories, can be supplied in a handy, EPAL-standard box.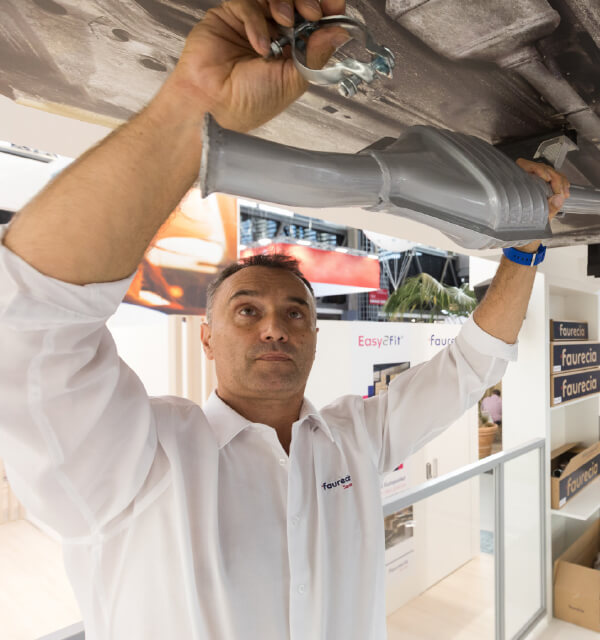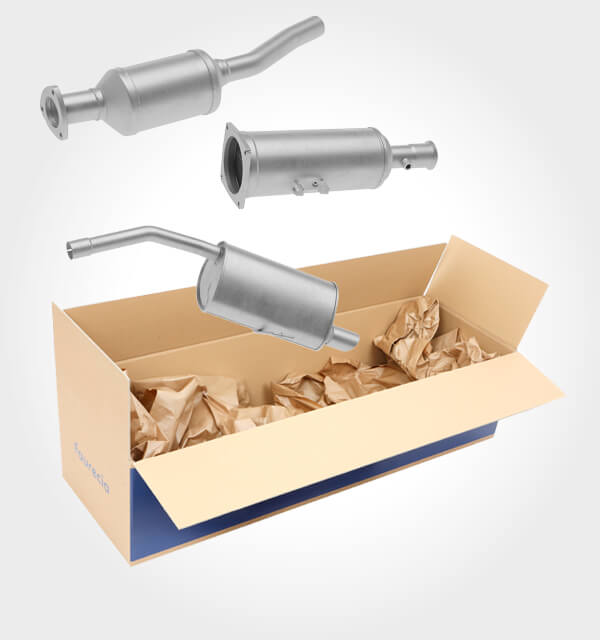 Easy2Fit at a glance
Our quality standards for the Easy2Fit Kits
Our exhaust systems have been tested under the strictest OE standards on our Research & Development site in Bavans (France), certified both EN ISO 14000 and IATF 16949 (incl. ISO 9001:2015). These tests fully comply with the requirements and specifications of the original equipment manufacturers in terms of vibration, heat, leakage, sound and durability.


Easy2Fit kits are available at:
Installation tutorial
The standards of tomorrow
Based on the original equipment technology, Faurecia Service offers aftermarket products for current and future emission control standards. With more than 20 years experience in exhaust technology and 8.300 engineers at the Faurecia Group level, Faurecia Service has the necessary foundation to become your long-term partner for exhaust spare parts and solutions.